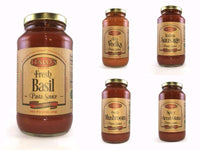 Five Flavors of Sauce, and Growing (we now have BBQ sauce, Muffuletta, and Relish). Give them a try!
Featured Sauces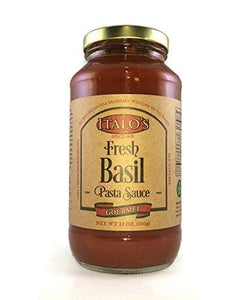 Fresh Basil
Italo's fresh basil pasta sauce starts with fresh Jersey tomatoes, then we add whole fresh garlic, fresh onions, fresh hand cut basil, imported extra virgin olive oil, Mediterranean sea salt, and cracked black pepper. Your welcome.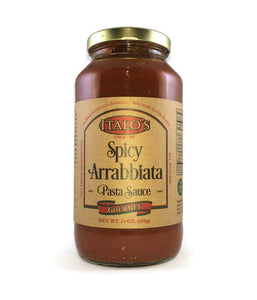 Spicy Arrabbiata
So this kicks it up a bit! If you're wondering what arrabbiata means, it's Italian for angry. Everything you love about our Fresh Basil but add the delicious flavor of Calabrian hot pepper. Angry never tasted so good!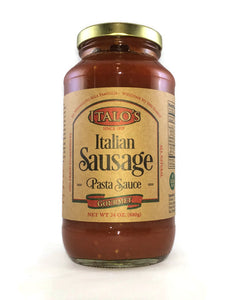 Italian Sausage
This Italian sausage sauce is NOT some wanna be artificial sausage "like" sauce. No sir, this sauce contains real house made pork sausage made fresh in house, the day of production! Oh yes, we're that picky.
The only pasta sauce my family will eat! Home run Italo's.

Lydia~Brooklyn NY
I never thought I would love a jar pasta sauce, this changed my mind. The best.

Joy~Orlando Florida
So good! This pasta sauce tastes like fresh tomatoes simmered with love.

Alison~Los Angeles CA